a12iggymom's Blog
"We [the Islamic Republic] have to use this opportunity [of Democrats being in power in the U.S.], because if this opportunity is lost, in future we may not have such an opportunity again," Younesi said.
Adviser to Iranian president mocks Obama's 'humiliating' presidency (UPDATED)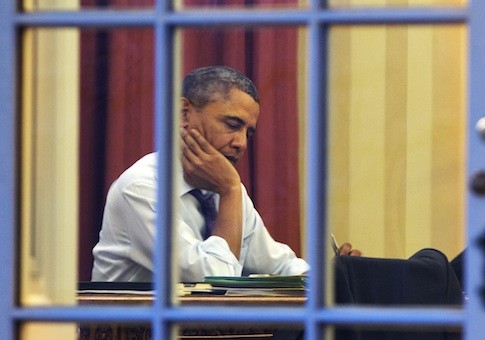 AP
BY: Adam Kredo
October 23, 2014 4:10 pm
The Iranian president's senior advisor has called President Barack Obama "the weakest of U.S. presidents" and described the U.S. leader's tenure in office as "humiliating," according to a translation of the highly candid comments provided to the Free Beacon.
The comments by Ali Younesi, senior advisor to Iranian President Hassan Rouhani, come as Iran continues to buck U.S. attempts to woo it into the international coalition currently battling the Islamic State (IS, ISIL, or ISIS).
And with the deadline quickly approaching on talks between the U.S. and Iran over its contested nuclear program, Younesi's denigrating views…
View original post 112 more words