sentinelblog
Source: SRSrocco Report
U.S. gold exports to Hong Kong and China jumped significantly in October.  Not only were U.S. gold exports strong in October, they were the second highest for the year.  Shipments of gold out of the U.S. spiked in January, declined in February and March and remained subdued during the summer months.
However, U.S. gold exports Jumped 70% In September, at 50.1 metric tons (mt), with the majority going to Switzerland (15.3 mt) and the United Kingdom (13 mt).  If we look at the chart from the article linked above, U.S. gold exports to Hong Kong (8.5 mt) and China (3.3 mt) placed in the third and fourth position respectively: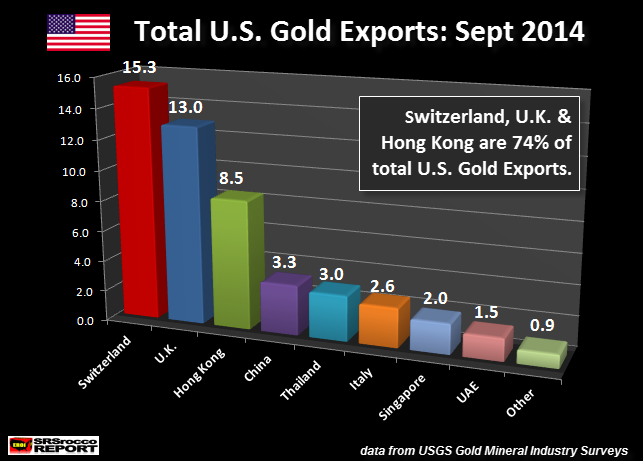 Then in October, something interesting took place.  According to recently released USGS Gold Mineral Industry Survey, the U.S. exported 51 mt of gold in October with a large increase going to Hong Kong, China and India.
As…
View original post 69 more words